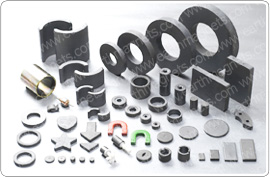 Mainly made from Fe2O3, BaCo3 or SrCo3 metallic powders.



There are two types : One is isotropic magnet and the other is anisotropic magnet.(anisotropic magnet included the dry compression and wet compression).



The property included the corruptive is very high, not easy to demagnetize. The normal tolerance is +/-2%, after process, the tolerance can be +/-0.05%.