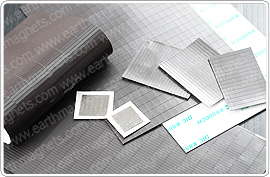 Flexible NdFeB Magnet is a soft bonded permanent material. It is used rubber as bonding and NdFeB powder as filling material, mixed with addition. It is a composite material that is produced by using advance rubber-manufacturing technology.

This composite material has better magnetic and mechanical properties. It can be made as rod-shape, slice-shape, ring-shape and so on. At present, the largest energy of NeFeB Rubber Magnet can reach 68kj/m3 (8.5MGOe).

It is 5 times as much as Ferrite Rubber Magnet. The range of operating temperature is from -40℃ to 120℃.