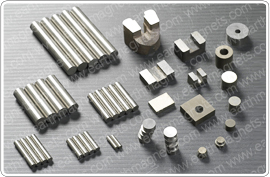 AlNiCo magnet  is a combination of the aluminum – cobalt – Fe compound. It is the first rare earth magnets, because it has temperature resistence and corrosion resistence, it is usually used in hihg temperature operating condition.

Aluminum – cobalt – Fe is commonly produced by casting, cutting.
The main application is for the instruments, machine core, medical instruments  electronics products etc.